The Kapor Capital Founders' Commitment
Today the tech industry does not look like America, and that has a significant influence on the types of products and services that get created. When the lived experience of underrepresented communities is omitted from the product development cycle, the usefulness of the technology becomes biased towards one group.
At Kapor Capital, we believe that investing in underrepresented entrepreneurs can yield new ideas, markets, and revenue streams that others have overlooked. We also believe that building diverse and inclusive teams brings a competitive advantage to tech. That's one reason why we focus on seed-stage startups still in their infancy. The earlier a company bakes in diversity and inclusion, the more likely it will become a part of its DNA and positively impact the company's development and future success.
The Kapor Capital Founders' Commitment will help portfolio companies make collective progress in the areas of diversity and inclusion. We believe in diversity and inclusion of all people, of all genders, races, ethnicities, sexual orientations, educational backgrounds, religions, abilities, socioeconomic backgrounds, immigration statuses, and more. Initiated by a group of Kapor Capital founders in the summer of 2015, the Founders' Commitment officially launched in January 2016. It has evolved into a set of four actions known as "G.I.V.E." that all incoming founding teams agree to uphold, and all pre-2016 portfolio founders have the choice to opt into.
G.I.V.E.: The Four Pillars of the Founders' Commitment
G.I.V.E. represents the four actions that all Founders' Commitment companies agree to carry out:
Goals – Establish diversity and inclusion goals that are appropriate for your company's funding stage, employee size, customer base, and core business. Include progress on diversity and inclusion in quarterly investor updates.
Invest – Invest in people ops technology (POT), training programs, and/or resources that assist with mitigating bias in the employment life cycle (e.g. sourcing, hiring, promotion).
Volunteer – Organize volunteer opportunities for your employees to engage with underrepresented communities, especially those that reflect the company's customer base.
Educate – Participate in diversity and inclusion sessions to learn what works and what doesn't. These sessions will be hosted by Kapor Capital and will be made available for virtual participation as needed.
In addition to aligning the Kapor Capital portfolio around a shared set of diversity and inclusion actions, the Founders' Commitment establishes the firm's commitment to provide exclusive resources, training, and recruitment opportunities for our founders. As we develop best practices from these engagements, we will make them publicly available.
Positive gap-narrowing social impact is already a key driver for Kapor Capital companies. Now, with the Founders' Commitment, developing diverse teams and inclusive workplaces will become a core competency too. Looking ahead, Kapor Capital companies will be able to exemplify that it is possible to be both a great business and a great place for people from all backgrounds to work.
How You Can Get Involved
If you are interested in receiving early access to our diversity and inclusion resources and programming, subscribe to our mailing list.
Who's Made The Commitment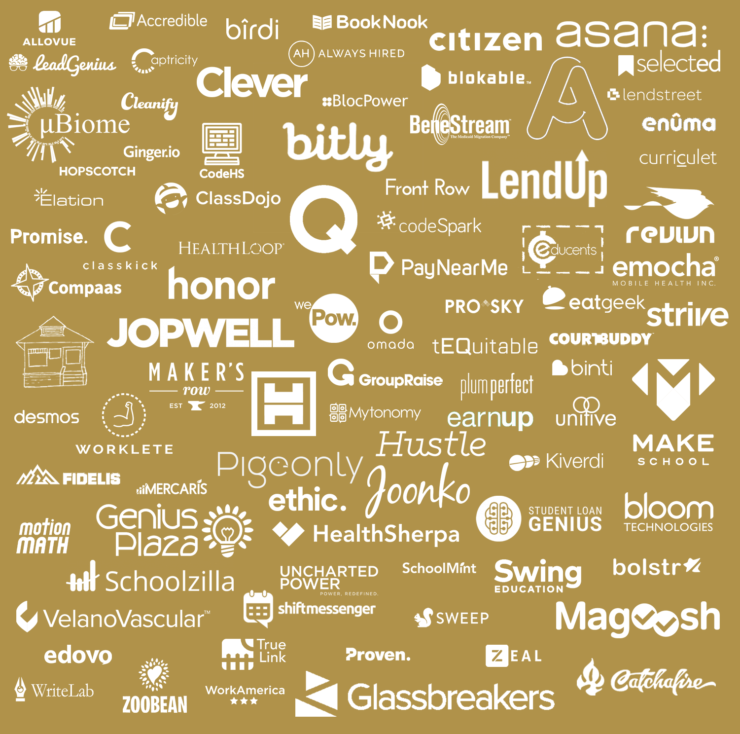 Associated Articles and Press
Medium: Announcing the Kapor Capital Founders' Commitment
USA Today: Kapor Capital Institutes Diversity Pledge For Its Venture Investments
TechCrunch: Kapor Capital Will Start Requiring New Portfolio Startups to Invest in Diversity and Inclusion
San Francisco Chronicle: Tech VC's New Idea: Fund Only Startups That Care About Diversity
Black Enterprise: Kapor Capital Announces Diversity and Inclusion "Founders Commitment"
Silicon Beat: Kapor Capital Asks Startups to Sign Diversity Pledge
Latin Post: Kapor Capital Seeks to Build Diversity into the Bedrock of Startups with "Founders' Commitment"
Press Release: Kapor Capital Announces New Founders' Commitment to Support Diversity and Inclusion in Tech
Medium: Dear Investors: So You Want to Take Diversity Seriously (Part 1)
Medium: A Look in the Mirror: Reflecting on Diversity at Reach